Request a Demo
At one of our world-class showroom's in Johannesburg or Cape Town
Virtual bookings available on request
Rotel unveils new series of MKII integrated amplifiers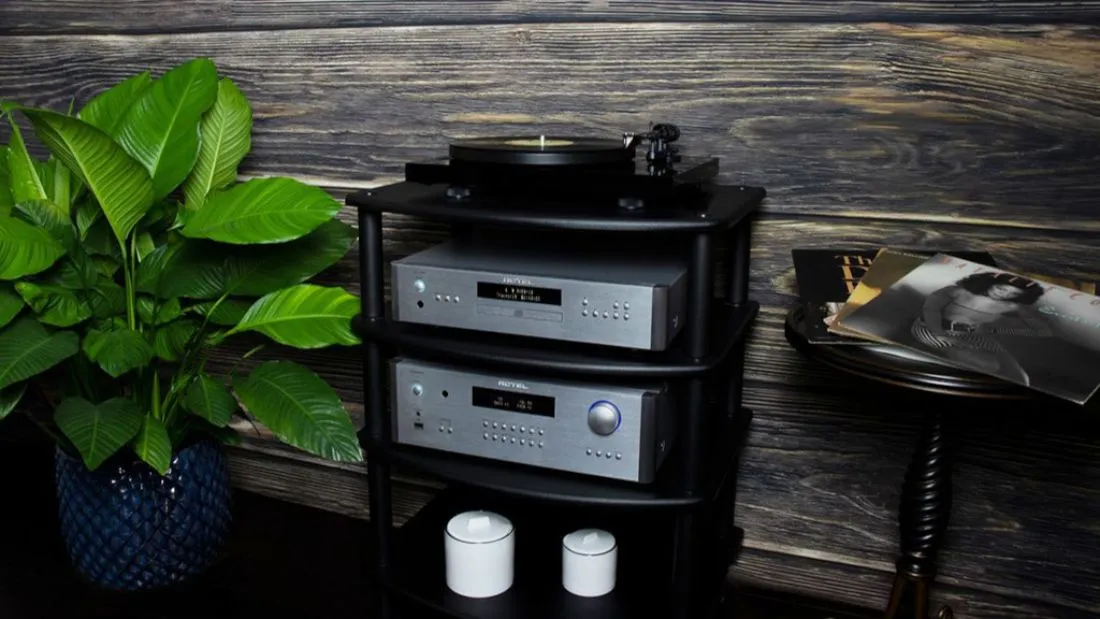 Rotel is pleased to announce the acoustic and performance improvements of three of its award-winning integrated amplifier models from the 14 and 15 series product lines. Updates include innovations in circuit design and component-level changes in key circuit locations, leveraging the design elements of the acclaimed Michi Series.
All 3 models receive a new 32-bit/384 kHz digital-analogue converter from Texas Instruments. Its PC-USB connection now supports MQA audio up to 24 bits/384kHz and PCM audio playback up to 32 bits/384kHz. In addition, the A14 MKII, RA-1572 MKII and RA-1592 MKII have been certified as ROON TESTED.
The A14MKII, RA-1572MKII and RA-1592MKII are the proud receivers of these acoustic updates and sonic enhancements built on Michi's 3-year engineering efforts.
Integrated stereo amplifier A14MKII
The integrated A14MKII amplifier offers 80 watts per channel at 8 ohms and 120 watts of Class AB amplification at 4-ohm loads and supports your favourite sources, including analogue, digital, PC-USB connection that supports MQA audio up to 24 bits/384 kHz, Bluetooth with aptX and AAC, and a mobile magnet phono stage. A high-efficiency power supply, premium DAC, critically tuned audio circuits, and robust amplifier design ensure the A14MKII delivers hours of entertainment.
The A14MKII's Class AB linear amplification circuit is powered by a large, homemade toroidal transformer that powers a bank of 4 cut-sheet smoothing capacitors and mass storage. The high-current output transistor set supports fast transients while maintaining critical timing with deep, controlled low power.
Integrated stereo amplifier RA-1572MKIII
The integrated AMPLIFIER RA-1572 MkII brings music to life with exceptional fidelity and offers 100 watts per class AB amplification channel at 8 ohms. An improved audiophile-grade DAC ensures that all of your digital sources deliver a deeply engaging listening experience. A wide range of inputs makes the RA-1572 MkII the centrepiece of your music system for many, many years.
The CLASS AB amplifier circuit of the RA-1572 MkII is powered by its own-made toroidal transformer. The transformer shape reduces parasitic radiation to adjacent sensitive circuits, reducing noise while providing a high current to power virtually any speaker.
Integrated stereo amplifier RA-1592MKII
The RA-1592MKII offers 200 watts of Class AB output on 8-ohm speakers that support your favourite analogue, digital, XLR, aptX™ and AAC Wireless Bluetooth, PC-USB with MQA and mobile magnet phono stage. The audiophile-grade 32-bit/384kHz DAC and tuned circuits deliver an unprecedented sound stage with precise positioning.
The set of 20 high-current linear output transistors is powered by Rotel's own-made large toroidal transformer that powers a bank of 4 low ESR cut sheet storage capacitors to control deep bass energy and music accuracy at all listening levels, even on the most demanding speakers
All models feature Ethernet and RS232 connections for control system integration, infrared remote control, front panel status display, intelligent power control, Audio-Direct tone bypass mode and 5-way A-B dual speaker connection. MKII models are available in silver and black.