Request a Demo
At one of our world-class showroom's in Johannesburg or Cape Town
Virtual bookings available on request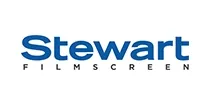 View More Brands
For more than 65 years, Stewart has been the consistent choice of discerning clientele around the world. Whether the customer's goal is to capture the glitz and glamour of Hollywood or to create a stylish modern cinema within a multi-use entertainment media room, developing high-end cinema experiences is an intimate and personalised process.

People prefer Stewart projection screens because they want to enjoy the best possible picture-vibrant colour, sharp contrast, and rich detail. Studio screening rooms and film production houses around the globe trust Stewart screen quality to such an extent that it is the industry standard reference material for colour balance, details, and textures.

Filmmakers know that the secret to achieving the best possible image is to use the very best screen-the Academy Award®-winning Stewart projection screen. Even the home of Oscars®, the state-of-the-art Dolby Theater in Hollywood, uses Stewart screens. Stewart provides the most immersive experience in the industry and has a projection screen to meet your needs.