Request a Demo
At one of our world-class showroom's in Johannesburg or Cape Town
Virtual bookings available on request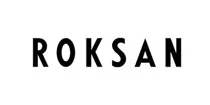 View More Brands
Roksan was founded in 1985 by Tufan Hashemi and Touraj Moghaddam, graduates of the University of London, Imperial College London and Queen Mary College. The name Roksan itself is derived from the name of Roxana, daughter of the Persian King Darius. This closely reflects the Persian heritage and roots of both Hashemi and Moghaddam. Not surprisingly many of Roksan's product names have references to names of cities, places and famous people of Persia.

Moghaddam, having then just obtained his PhD at Imperial College, became dissatisfied with the state of the audio arts when he heard his little TV set more musically satisfying than his already high-end (non Roksan) turntable/tri-amped audio system, and began experimentation. He deduced that where the existing turntable design failed was that the cartridge could not accurately follow the record groove. The mean line traced by the groove relative to the body of the cartridge needed to be constant. His ideas led him away from using the sprung sub-chassis as part of the suspension system. Moghaddam built a prototype using a fire door. Hashemi, a friend who had heard the radical new prototype turntable instantly wanted one. They teamed up to start the company.

The concept stunned the trade when it was demonstrated at the 1985 hi-fi show where the Xerxes Turntable was launched. Soon after, Roksan's expertise was poured into amplification and digital sources. These designs continue to set the standard for high-end music reproduction. Roksan also remain a true innovator and developer of high-end vinyl replay. The combination of innovation, sound quality and reliability has given Roksan an enviable reputation since day one.

In November 2016, British loudspeaker manufacturers Monitor Audio Ltd acquired Roksan. With Monitor Audio, Roksan will be revising and refining current products and of course developing innovative and desirable new products. The company will be able to offer superb sounding combinations of award-winning electronics and loudspeakers designed to complement one another perfectly. The acquisition of Roksan by Monitor Audio will boost the quality, desirability and strength of all products from both brands.