Request a Demo
At one of our world-class showroom's in Johannesburg or Cape Town
Virtual bookings available on request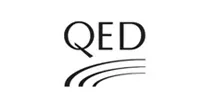 View More Brands
QED CABLES
QED are the cable specialists with cables for HDMI, analogue, digital, subwoofer, speaker cables and power cables. More specifically, they have jack-to-jack, jack-to-phono, phono-to-phono, optical digital audio, digital data, HDMI and everything in between.

SOUND OF SCIENCE
QED is Europe's number one award winning audio accessory brand. A leader from the very beginning of the specialist cable market, enhanced by a deep understanding of amplifier and speaker engineering. Since supplemented by a broad range of high performance interconnects and accessories. QED believes in the Sound of Science.

HISTORY
Founded by Bob Abraham and Ian Vinein 1973; QED has, over the past 40 years, acquired unparalleled knowledge and experience of hi-fi and home cinema cables and connectivity.
QED's reputation for both innovation and technical excellence is known throughout the world. The latest computer aided design techniques allow our research and development team to keep pace with technological advances and deliver products that achieve the highest levels of performance and reliability. This is why QED speaker cables and interconnects are recommended by so many of the world's leading manufacturers of hi-fi and home theatre equipment, and also why so many of our products have won prestigious awards.