Request a Demo
At one of our world-class showroom's in Johannesburg or Cape Town
Virtual bookings available on request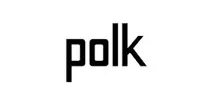 View More Brands
Live for the thrill of glorious audio, and trust Polk to drive how you listen. We are the "Speaker Specialists"—the original company that's brought the concert to your home and the theater to your living room since 1972. Making speakers accessible to everyone, and always at an affordable price!

Real Reliability

It takes unwavering commitment, pride and passion to craft speakers whose sound spans the decades. It's inviting sound devoted to innovation. It's fulfilling sound aligned with advanced technology and engineering. It's sound made to elevate the senses and last lifetimes. It is—and always will be—a great American sound.

Real Performance and Value

Our founders knew this more than 40 years ago when they introduced the Monitor Series. And it rings true today in everything from our personal audio line, to our wireless music products and sound bars, all the way up to our traditional component speakers. We craft great sound for all because that's the Polk way!

Real American Hi-Fi

Enjoy rich, detailed audio for home theater and music the way it's meant to be heard, minus the letdown inherent in low-quality, lesser-than speakers. Explore the wonder of Real American HiFi at its finest. And believe in great sound at an unreal price. Because life sounds better when Polk's at the heart of every listen.