Request a Demo
At one of our world-class showroom's in Johannesburg or Cape Town
Virtual bookings available on request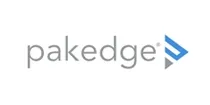 View More Brands
Pakedge is an industry leading manufacturer of high performance end-to-end networking platforms for residential and commercial AV applications. Pakedge is recognized by industry peers and winner of the prestigious CEPro Brand Leader award for Networking in 2013 and 2014 and specializes in integrating high performance engineering innovations, operational simplicity, and systems engineering to develop technology that enables customers to unleash the power of their network.

More than 10 years ago Pakedge foresaw that audio and video content was going to be delivered through Internet based networks. In 2004 Pakedge began with a single in-ceiling wireless access point designed with high performance and architectural aesthetics in mind. Since then our company evolved, offering a full line of high performance networking solutions designed for premium residential and commercial AV applications.

Today's networks have become increasingly AV-centric. The convergence of traditional AV devices and IT technologies continues with the popularity of cloud-based multimedia content services and the prevalent usage of mobile device for content creation and streaming in the home and business. Networks must process bandwidth-intensive, low latency multimedia content and deliver these content streams to multiple network users simultaneously. Data-centric networks are not equipped to process this traffic and general purpose consumer grade equipment is insufficient. These average consumer grade "good enough" devices use low performance chipsets, have limited features and functionality, and are quickly becoming dinosaurs.