Request a Demo
At one of our world-class showroom's in Johannesburg or Cape Town
Virtual bookings available on request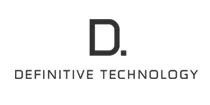 View More Brands
Sound must be flawless and pure—totally uncompromising. These are the tenets by which we are driven, and what compel us to achieve superior audio for an unparalleled listening experience. It is the focus in everything we create to give sound nothing less than everything it deserves.

Born of Excellence in Home Theatre

Our obsession to build best-in-class audio products all starts in the home—and is forever aligned to exceed your unrelenting expectations, discerning ear and unwavering passion for sound. Definitive Technology products provide crisp, powerful audio that always put you at the center of the sound stage, so you can obsess over every beautiful nuance and detail in the movies, TV shows and music you love.

Precision Sound Meets Iconic Design

Our approach demands the perfect balance between forward-thinking science and visually stunning design, so you can revel in flawless sound and a pure listening experience. And at the core of every Definitive Technology product, we've combined intelligence and precision with the most cutting-edge technology for a remarkable listening experience unlike any other.

The Ultimate Sophistication

Polished elegance never goes out of style, and the objects in your life should be a reflection of this belief. Yet, as we aspire to a look that's sharp, precise and pleasing to the eye, this method never undermines the emphasis we place on forward-thinking audio technology in everything we make, so the sound you hear is just as detailed as the look you demand—and a triumph to behold every single day of ownership.