Request a Demo
At one of our world-class showroom's in Johannesburg or Cape Town
Virtual bookings available on request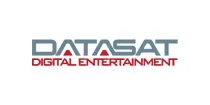 View More Brands
A history of audio excellence

The Datasat team and brand actually started many years ago as Digital Theater Systems. Formed in 1991, the Digital Theater Systems team set out to provide a superior listening experience to movie-goers. We developed one of the first digital audio systems for cinemas. This caught the attention of Steven Spielberg and, in 1993, the first movie to feature this sound technology was released.

They all have our name on them

Since 1993 till 2016, every film released from a North American studio featured Datasat Digital Sound. The best blockbuster, mainstream and independent titles could be heard in the best quality surround sound in over 30,000 cinemas worldwide.

Originally engineered for 5.1 surround sound, our technology has developed to improve the quality of surround sound to 7.1 and 11.1. Our original digital sound file was presented independently from the 35mm film. Using a sophisticated sound codec, we were able to synchronize the digital sound on disc with the film.

The result was that we were able to deliver a superior quality experience as we didn't need to compress the sound file so heavily. In addition, our sound was stored on CD-ROM, which meant that it didn't degrade unlike sound that was stored on the physical film.

Our achievements were recognized with an Oscar for sound technology in 1996

As the cinema industry moves from 35mm to digital movies, Datasat Digital Entertainment remains at the forefront of this revolution. By concentrating on the digital signal processing element of sound reproduction, the company has been able to create a new generation of feature-rich audio processors that are taking the listening experience to the next level. The Datasat AP25 has so much functionality in one box that it could take up to four separate components to deliver the same feature set.

The Datasat AP25 is well positioned for immersive and 3D sound formats providing greater flexibility, quality and channels previously or currently available. With 16 processing channels and up to 24 output channels it's no wonder the AP20/25 processors are featured in close to 10,000 locations worldwide.

Datasat brings the same professional audio processing technology to the high-end consumer market. The RS20i is the first home cinema sound processor that is based on a professional cinema audio processing platform. In addition Datasat continues to support 70mm film releases provide a superior listening experience to movie goers all over the world.