Request a Demo
At one of our world-class showroom's in Johannesburg or Cape Town
Virtual bookings available on request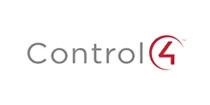 View More Brands
About Control4 – A Brand Proudly Supported by Homemation

The warmest "welcome home" is undoubtedly to a smart home that is fully automated by Control4. Control4 is a home automation system and range of products that has been wowing the market for quite some time. And it's not just entertainment that they've got automated just right – it's everything! This particular brand offers a home automation system with services including the likes of automated lighting, home theatre solutions, security and even climate control.
Some might say that a fully automated smart home is about as close to magic as you'll ever come – and we agree! If you've heard about the ultimate convenience before, you've obviously heard about Control4. We strongly recommend Control4 products to our clients, as they offer value for money, product quality and competitive rates, when it comes to home automation products and services.
The Control4 brand is synonymous with an enhanced entertainment experience and those who are looking for an all-in-one solution for controlling their home entertainment, security and overall in-home comfort, will certainly find the system and products from Control4 to be nothing short of exceptional.
Let's take a look at what Control4's home automation range has to offer in terms of home and lifestyle comforts:

Home Entertainment – Movies & Music

Home theatre solutions are just the start to what the Control4 home automation entertainment range has to offer. As a music and movie enthusiast, you can expect to enjoy streaming more music than ever before from native streaming services such as Pandora Internet Radio, Deezer and TIDAL. Enjoy viewing your media collection in stunning HD album and movie art, and enjoy enhanced movie details displayed with rich metadata. The all new grid view makes looking for media quick and easy with an all new feature that allows searching for music and movies by artist, title and genre. Enjoy streaming music without the need for any additional hardware and native support for AirPlay enabled devices.

Home Security – Total Control and Peace of Mind

The latest version of the Control4 home automation operating systems offers an all new security experience designed for complete peace of mind. You can control your entire security system remotely from your iOS or Android device, as well as the in-home control panel. Manage locked doors, view and access every security zone of the home, and even view a history of security events and activities from a single intuitive interface. The great "mockupancy" feature also allows you to enjoy automated lighting, open and close the blinds, and even turn the music or television on and off – so it looks like you're home, even when you're not!

Home Comfort and Convenience – Always Look Forward to Getting Home

Control4 home automation makes it easy to look forward to getting home. You can custom set up your smart home so that everything is handled by the system for you. You'll never have to lift a finger to draw the curtains, turn on your favourite music, switch off lights in unoccupied rooms and even set the air conditioning to a comfortable temperature! The future of true home comfort has arrived and Control4 is bringing it right to your door.
With over 700+ new device drivers and over 1100 SDDP partners, Control4 is welcoming you home – to a smart home that makes you feel like you're just where you should be: home!
If you've been shopping around for home automation system with the best services for automated lighting, home theatre solutions, and security and climate control – you've come to the right place!