Request a Demo
At one of our world-class showroom's in Johannesburg or Cape Town
Virtual bookings available on request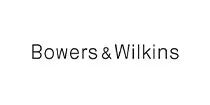 View More Brands
Bowers & Wilkins is a legacy brand that manufactures premium speakers such as floorstanding speakers, loudspeakers, bookshelf speakers, centre speakers, subwoofers, wireless speakers, soundbars, headphones as well as custom installation speakers which includes invisible and hidden speakers.

Bowers & Wilkins has various speaker ranges
HOME AUDIO
800 Series Diamond
700 Series
600 Series Anniversary Edition
Subwoofers

WIRELESS SPEAKERS
Zeppelin
Formation
HEADPHONES
Px8
Px7 S2
Pi5 S2
Pi7 S2
CUSTOM INSTALLATION
In-ceiling
In-wall
Outdoor Speaker
Custom Theatre
Distribution Amplification

HISTORY
Bowers & Wilkins, B&W, is a British company that produces premium home loudspeakers.
B&W was founded in 1966 by John Bowers at Worthing, West Sussex, England. Currently, B&W, while still based in Worthing, is part of the B&W Group Ltd., which also includes distribution agreements with Sound United.

B&W previously offered a range of electronics, such as amplifiers, under the Aura brand, but it was discontinued in 1997. Other sub-brands were 'John Bowers' for the Active One loudspeaker and preamp and 'Rock Solid' for a lifestyle speaker range. The B&W 'Blue Room' brand for 'Pod' speakers disappeared as these are currently produced and sold by Scandyna. From 1988 to 1996 B&W ran their own record label. The B&W Group sold its interest in Classé hifi electronics to Sound United LLC in January 2018.