Request a Demo
At one of our world-class showroom's in Johannesburg or Cape Town
Virtual bookings available on request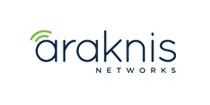 View More Brands
Araknis Networks understands the importance of modern, seamless connectivity. Picture an installation where complex equipment is connected through the cloud, and each piece of the network delivers top speed and incredible performance, wherever it is needed. Why settle for anything else?

One Brand. One Solution.

Araknis is your network ecosystem. All the products are crafted to work together with ease, making for a fast, reliable network that is easy to install and update. And since every device is cloud controlled, you can view the products all in a single, easy-to-use dashboard. If you ever need to update or reconfigure a device, just use your mobile device – no need to roll a truck.
Seamless installation is the Araknis mantra, which is why every product Homemation brings in, is crafted with dealer-inspired features. From residential installs to high-rise offices, Araknis will make your net-work.

Reliable Is Our Middle Name

Developing a product is one thing. Making sure it performs to expectations is another. Every access point, switch, and router Araknis has made has been put to the test in the Araknis Lab, ensuring strength, quality, and reliability. From temperature testing in their thermal chamber to full bandwidth and surge testing, they push their products to the limit.